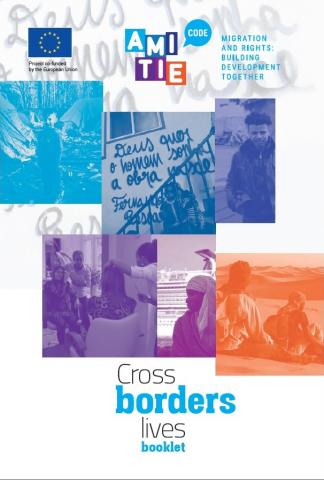 Cinema can be a very effective way to talk about migration, human rights and development. Films can help informing, educationg and raising awareness on these issues. Cross Border Lives is a travelling film exhibition, a box containing 6 DVDs, one for each partner Country, with a total of 11 films dealing with the project issues. The films are all subtitled in the 7 project languages (English, Portuguese, Spanish, French, Italian, German and Latvian).
The box aims at supporting anyone interested in organising community and participated screening, thanks to a booklet giving hints on how to organise branstormings, participated debates and community screenings.
The box is available to anyone who's interested in organising a free public event on migration, human rights and development. Contact the project partner closer to you in order to borrow the box.